BIRGITTA GRANSTRÖM
FOUNDER OF LIFESPIDER SYSTEM™
Birgitta Granström, has devoted her life to finding a solution that will free people from limitations so that you can challenge your potential and achieve what you longing for. She has finally found the system that enables you to find the depth of yourselves and live your true purpose of life.
Birgitta is born, raised and educated in Sweden and now lives and work in southern California. She has taught people in communication, motivation, coaching and personal development for 25 years and published three books, several E-books and a  self coaching program in 60 video sessions that brings the student thru her seven step transformation process.
During her career as a professional coach, speaker and author she has mediated knowledge which has motivated people in all ages and professions to realize things that they always or never have dared to dream of. Through her unique way of working with human challenges and integrating several levels at once, (spiritual, physical, emotional and practical) she has succeeded to inspire people to catalyze their potential and reaching their life goals.
Birgitta is a PCC coach and a member of ICF (International Coach Federation) . In Sweden Birgitta is a pioneer in the coaching industry and was the founder of the first ICF Accredited Coach training. She was the president of the ICF Nordic in Stockholm 2002-2004. Ten years ago she decided to be a digital nomad to free the time to develop her own empowering transformational programs that helped people reach wholeness and freedom in both their personal and professional lives.
Birgitta has been Vice President for Memberships in SDPCA (San Diego Professional Coaching Alliance). She was also a Mentor at SACC San Diego (Swedish American Chamber of Commerce) and on the board for SWEA International San Diego. Moreover, Birgitta was the international country contact for IONS (Institute of Noetic Science) in Scandinavia and Iceland.
Birgitta's system has inspired and empowered thousands of people globally, and she has worked with a diverse group of people such as employees, managers and CEO's. She has enhanced their already successful life and enabled them to exceed their capabilities. Based on her more than 30 000  hours  research and practicing on the Swedish market she now introduces LifeSpider System™ globally.
HIRE BIRGITTA AS A SPEAKER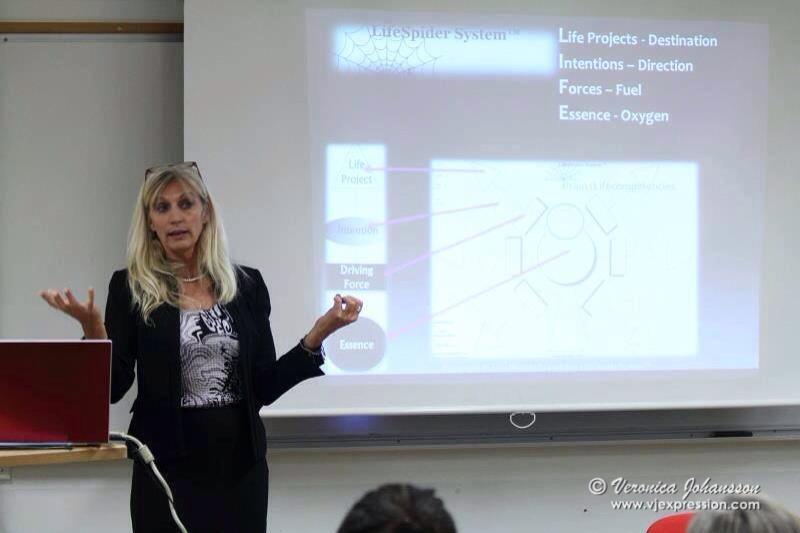 ARE YOU LOOKING FOR A MOTIVATIONAL SPEAKER THAT INSPIRES YOUR AUDIENCE TO DISCOVER NEW VIEWS AND NEW OPINIONS?
DO YOU WANT AN EMPOWERING SPEAKER THAT MOTIVATES YOUR AUDIENCE
TO CHANGE THEIR HABITS AND ATTITUDES? 

Contact Birgitta Today!
Birgitta tailor every speech to achieve results that exceeds your expectation. Birgitta has such a broad and long experience that you just have to to give her  information about your organization, the audience and your goal and she get back to you with a tailored content for the speech.
Audiences describe Birgitta as a gifted inspiring speaker. They instantly connect to her powerful energy, spontaneity and quick wit as she engages the audience into actions. Birgittas´speeches is valuable because what she present can always be used immediately by the audience and your organization.