IN AN INDIGO MIND – A STORY ABOUT
HOW IT IS TO BE AN INDIGO.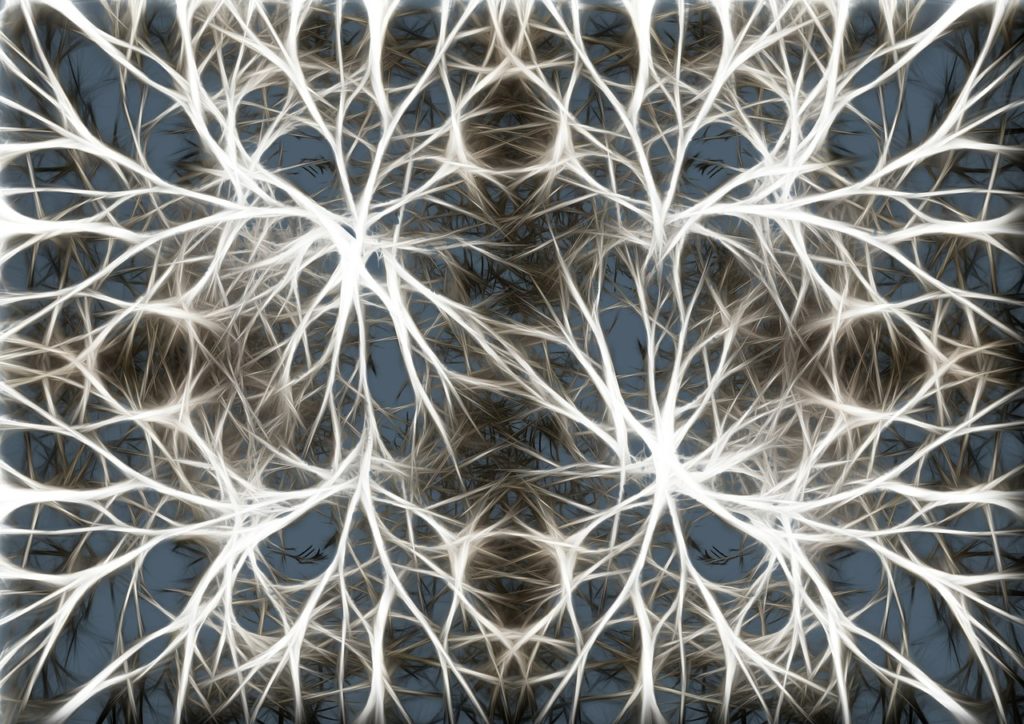 AN INDIGO  ALWAYS SEEKING THE MEANS
TO UNDERSTAND.
Throughout my childhood and youth, I developed my awareness, stretching and exploring the boundaries of my worlds. I learned to educate my inner self through the observation of my outer life and I become an observer and student of my own life.
My earliest memory from about 3 years of age was looking up at the stars and asking why grown-ups don't understand. I have been searching for answers ever since. At first, this was simply my natural curiosity seeking a means to understand why adults behaved the way they do. But gradually, I learned to become aware of the things that were happening in my world on an associative level. I not only gained a deeper knowing of the event itself, but was able to see why it had happened and to assess what the damage or benefit might be. And from this new cause-and-effect perspective, I began to experiment with changing my circumstances.
WITHOUT ANY INDIGO ROLE MODELS I BECOME A STUDENT OF MY LIFE.
By the time I was about ten, I learned to protect myself from some of the difficulties I was encountering by taking refuge in my inner world. This is not to say that I created an artificial fantasy world in my mind. Rather, I began to understand that who I am on the inside — who I am as a soul — is considerably more than the experiences of my outer world. When the circumstances of my outer world became difficult, I learned to focus inward and re-direct my thoughts from the security and wholeness of my soul essence. It not only allowed me to feel freedom and happiness, regardless of the events unfolding around me, but it also gave me the ability to become an observer and student of my own life.
Throughout my childhood and youth I continued to develop my awareness, stretching and exploring the boundaries of my worlds. I learned to educate my inner self through the observation of my outer life. As I experienced things, pleasant or unpleasant, I would create objective reminders in my inner world about the causes and effects of those events. Often before I went to sleep at night I would picture my day, reflecting on what had happened, my feelings about everything that had occurred, and the impact the events of my day had on me and others. I also learned to take mental journeys to familiar places—a part of my house, or a favorite stone or flower in the garden—with the intention of seeing the place again from this new perspective and learning what I might have missed with my outer-world eyes.
AN INDIGO ALWAYS ASKING WHY, WHAT AND HOW.
The result of these childhood behaviors, which seemed completely natural and logical to me, was that I became very analytical. I could not just walk through life without asking "why, what, and how" on the inside. It never occurred to me that the ongoing, daily work I did to increase my consciousness or to find and heal blocked areas of my life was something that most people never do. I saw it as a necessary and natural part of life, and indeed, always sought to integrate it into my day-to-day experience. But since I thought this was just what everyone did, I saw no need to discuss or share the experience with anyone else. And I wondered why there were so few people who understood me! Read more about the Indigo Concept here
DISCOVERING SPIRITUALITY CAN BE A DISAPPOINTMENT FOR AN INDIGO. 
My questioning and discovery of higher spiritual levels continued as an adult. I began practicing meditation, took some classes in channeling, became a Reiki-master, and went to an evolutionary training institute. I had a lot of spiritual experiences without really knowing this as "spiritual work." And yet, I never succeeded in fitting into a special spiritual community although I tried very hard. I was always pulled back into my day-to-day personal practice of studying, experimentation, and research into my own field of knowing.
I was not particularly drawn to the New Age community, not because I couldn't relate to their ideas, but mainly because I often felt their work lacked grounding in the physical realities of life. I witnessed a lot of addictive behavior to both internal and material things in these people. Many of them always lacked the money to live their real purpose and therefore their passion was always placed in the future instead of the present.
---
I am happy and proud that I  met the  origin source Nancy Ann Tappe before she passed away and you can read more about Nancy's work at All About Indigos.
---
AN INDIGO SEES THE IMPORTANCE OF THE
EXTERNAL WORLD.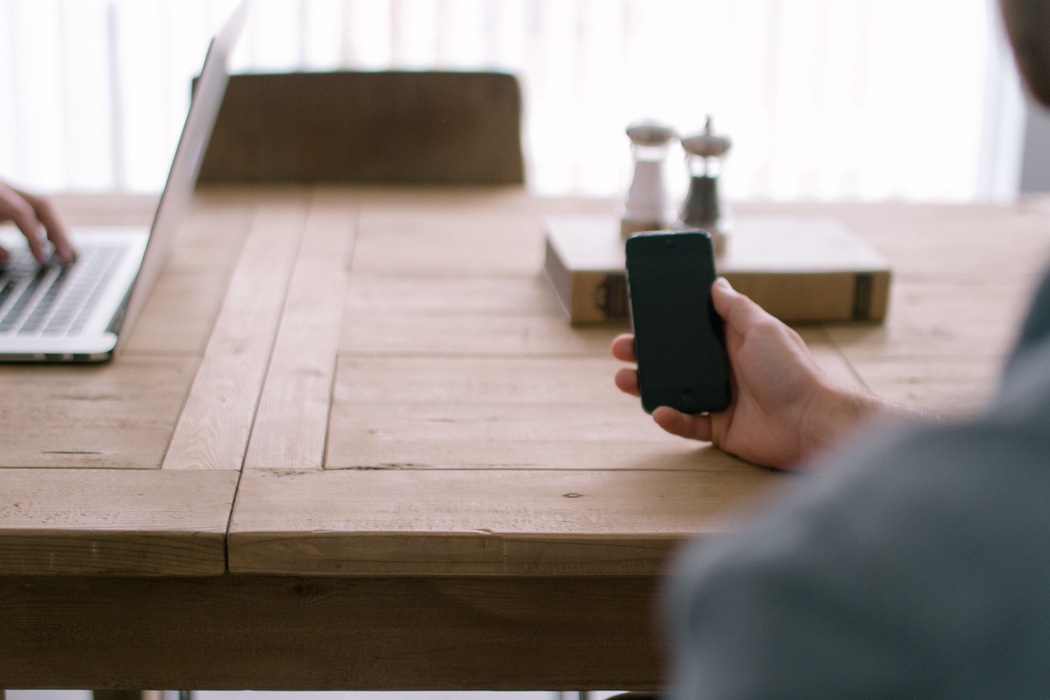 A basic, but very important question was growing inside me. If higher energy and spirituality are really what these "enlightened" people are talking about, shouldn't this be a means to create satisfaction in the material world as well as the internal one? Isn't the external world as worthy of as much focus, improvement, and honor as the internal world, since in reality they are all the same anyway? Prioritizing one over the other seems to lead us away from our ultimate freedom. It seemed instead to call for cooperation between the internal world, our thoughts and feelings, the external world of our physical surroundings, our bodies, and all of matter.
MOST INDIGO LOOKING FOR THE CONNECTION BETWEEN
SPIRITUALITY AND SCIENCE.
I wanted to know more about why and how this information came to me. I wanted to become ever more involved in understanding and participating in the mystery of life and knowing how all this unseen but powerful energy worked. I began to study the connection between spirituality and science. I wanted passionately to find scientific answers for all the mysterious and unexplained things I had experienced, as well as the wonderful changes that had occurred in my life. Moreover, I wanted to integrate science with spirituality and spirituality with our physical world. In time, I gained a crucial insight that Buddha and Einstein really wanted the same thing—to find the meaning of life. Although their lives, methods, and creations were obviously quite different, the underlying search was the same. This was very liberating for me in my own quest for life's meaning. I learned that I didn't always have to choose one way over another—I could have it all!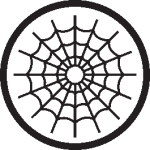 INDIGOS CREATES THEIR SPACE FOR NEW BEGINNINGS.
As I applied my cause-and-effect process to every action and aspect of my life, I was amazed at the changes that occurred for me, professionally and personally. I was able to clear my life of material things, people, and circumstances that no longer served my higher evolution. I made purposeful changes to create space for freedom and for new things to happen. I didn't know what these "things" were, but as I opened space for them, and released negative feelings which had been stored in my body, I was filled with new energy and emerging levels of consciousness. This in turn created new experiences and success in my personal and professional life.
AN INDIGOS QUICK SHIFT IN THEIR MOOD GIVES THEM
AN ENERGETIC HANGOVER.
It took a little while to learn how to balance this influx of higher energy. At first, I found myself feeling the effects of an "energy hangover" which could send me crashing back into the old paradigm. And at the same time, my tolerance for living within the old paradigm was diminishing strongly every day. Eventually, I no longer had a choice about living in the old manner. I had brought all of myself into a new paradigm where the passion for creation, new challenges, and beginnings was waiting.

AS AN INDIGO WE LEARN HOW TO ENERGIZE OUR INTENTIONS.
Continuing my cause-and-effect experimentation from within this new higher energy paradigm, I began to actively create each day, shaping and changing my reality to more effectively live my passion. I learned to energize my intentions and affirmations, so that I would receive exactly what I asked for. I began to expand my energy into a powerful source for every action I performed. I worked with shifting my body shape through a combination of physical and mental work.
Similarly, I witnessed the result of physical and mental healing in clients through my Reiki and coaching practice. I accessed the full range of communicative energies, including telepathic communication, channeling, animal messages, and receiving information from both the past and the future. I gradually came to a place where meditation became unnecessary because I lived in a constant state of connection between the left and right sides of the brain.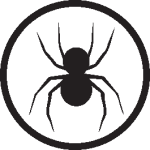 AN INDIGO LEARN HOW TO USE THEIR ABILITIES TO MOVE FROM
DESPAIR TO JOY IN A SNAP. 

During this period of learning, experimentation, and assimilation, I also had the opportunity to live within a vacuum of despair for a brief time. Walking through this experience brought me to new levels of consciousness and light by helping me to better understand the process of transformation.
Through working with higher energy, spirituality, and the logical mind. I learned how to get rid of negative feelings in a snap simply through becoming aware of their existence. I became acutely aware of the difference in energy flow between living from a place of controlling everything and living from a place of surrender and faith in the process. In doing so I was required to face my own fears that in opening to this much higher energy I would lose control and contact with all earthly things.

AN INDIGO WORKING WITH HIGHER ENERGY, SPIRITUALITY AND
THE LOGICAL MIND.
I learned how to get rid of negative feelings in snap simply through becoming aware of their existence. I became acutely aware of the difference in energy flow between living from a place of controlling everything and living from a place of surrender and faith in the process. In doing so I was required to face my own fears that in opening to this much higher energy I would lose control and contact with all earthly things.
I was afraid that the spiritual focus might be too boring or calm for an effective, goal-oriented person like me. I didn't want to become a hermit alone on the mountaintop without friends, business, money, etc. Reconciling this belief delayed my process, but it was a very important step in opening me to the knowing that the possibility of "all" exists in everything around us.
AN INDIGO HAS AN UNIQUE ABILITY TO
ACCESS INFORMATION.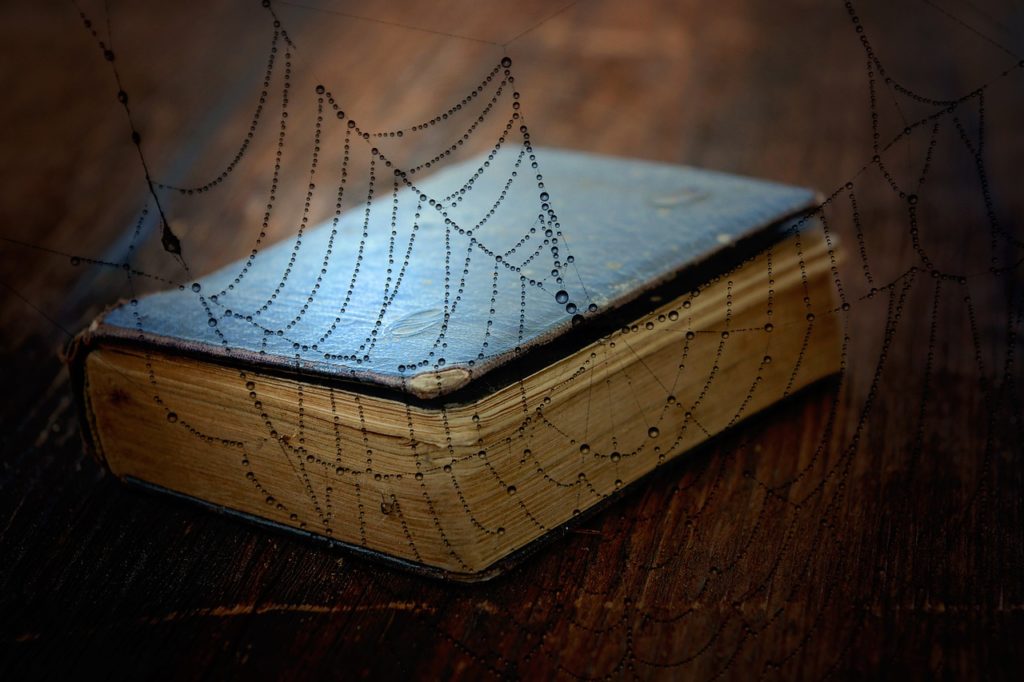 AN INDIGO OFTEN RECEIVE INFORMATION IN STRANGE WAYS.
Information has always come to me, sometimes in a very mystical and illogical way. However, by accepting and trusting my feelings of knowing and not insisting on a logical explanation for everything, my inkling became my guide and have subsequently created my life. Although I have been criticized and questioned for my thoughts and actions, and at times have doubted myself, whenever I trust in my process of knowing, I am triumphant. On the other hand, when I try to mold my thoughts or actions into an old paradigm or belief system, I fail immediately.
I explored the new paradigm and its higher energies without knowing why or how it worked. I just knew it did. Aurelius Augustinus seemed to have a similar experience when he wrote, "What is time? If nobody asks me, I know. If I want to explain it to somebody who asks I do not know anymore."
I learned to harness the energy of  just knowing—accessing information that I had no specific connection with or exposure to. I would frequently receive information and insights into areas that I had never studied. My intellectual understanding of mathematics, physics, and biochemistry was very limited. And yet, information continued to appear. Sometimes, I would be browsing in a library and be drawn to a book that I had never seen before, only to open it and read the same information (often word for word) that I had been receiving. Or the book would show me the cogent scientific explanation for something that I knew, but could not explain.
Eventually I came to understand that this was the most significant proof I could ever get that all information already exists within the cosmos. Everything we need for our creation is there, we just have to open up and become a clear channel to receive the information.
AN INDIGO LIVES IN TUNE WITH THE EVOLUTION BUT NEEDS CONFIRMATION.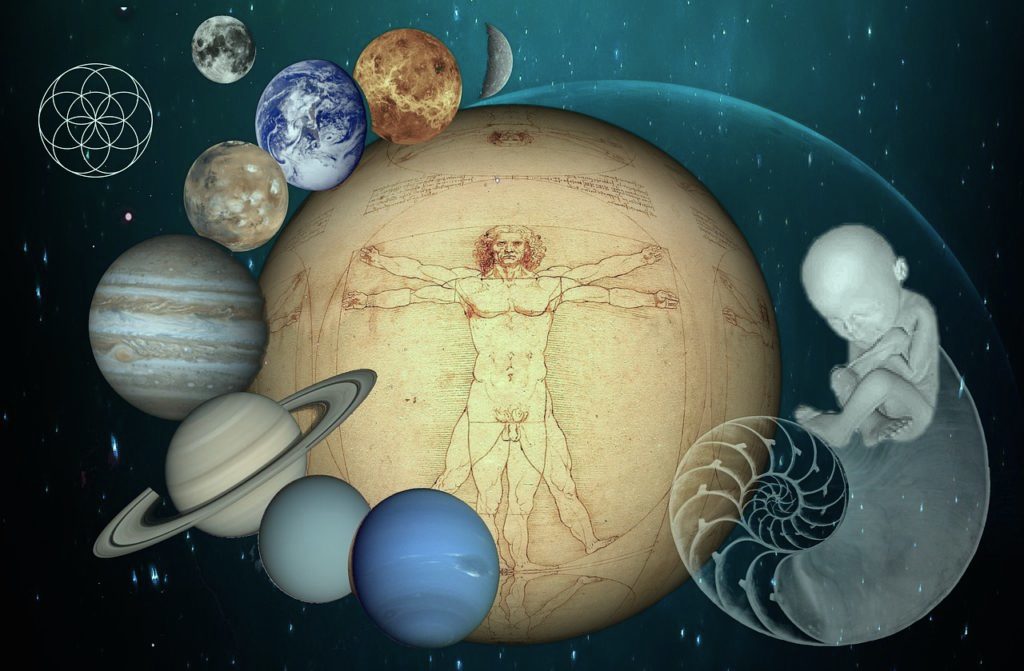 2003 I received a confirmation of my work with the LifeCompetencies™ when I was reading Ervin Laszlo's book Science and the Akashic Field. Laszlo states that there are two basic alternatives to get a firm ground from which to start, "One was to start with the stream of one's own conscious experience and see what kind of world one could logically derive from that experience. The other was to gather all the information one can about the world at large, and then see if one can account for one's own experience of that world".
I knew then, that through my self studying and practical research I had gained the knowledge to bring the Lifecompetencies™ that connected everything that I had learned in my own experiments about how to reach to the higher worlds with my studies in spirituality and science. A structure had come to me which could be a loadstar in spiritual development and life management for those of us who are still living on earth in a physical body.
AN INDIGO IS PURPOSE DRIVEN AND OUR LIFE IS FULL OF EXCITING SURPRISES.
I wrote the article above 2004 and it is not until now, 2015 I have arrived to the destination. A destination where LifeSpider System™ is ready to meet the world to bring people into the new paradigm.
To fulfill this transition you as an Indigo are of a huge importance. The world needs you to empowering humans around the globe to contribute to the new world. And for you who are a parent, educator or a coach to an Indigo I will encourage you to do what it takes to be your Indigos supporter – They really need you!
Finally, one of my six important Intention is to "Connect the Warriors of Universe" and that is why I am here. I'm here to connect you, me and the rest of the Indigo-family to facilitate our missions. If you are an Indigo you understand exactly what I mean by that.
---
AND AS THE POINT OF DEPARTURE IS ALWAYS FROM THE NOW, THERE IS A BIG BANG OF POSSIBILITIES FOR YOU, NOT JUST TO FULFILL YOUR INDIGO MISSION BUT ALSO TO LIVE YOUR HUMAN LIFE IN PASSION, PEACE AND PERFORMANCE.
---
Birgitta

ARE YOU AN INDIGO? DO THE FREE TEST AND RECEIVE YOUR ANSWER NOW!

There is no right or wrong answer but it is important that you answers are as truthful as possible because you are very unique even if you are not a 100% Indigo.
YOUR ANSWERS IS ABSOLUTELY CONFIDENTIAL AND ARE NOT SAVED ANYWHERE.