YOUR LIFESPIDER™ AND A COACHING WITH BIRGITTA REALLY CHANGE YOUR LIFE.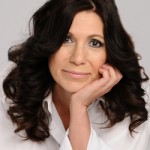 "With the LifeSpider my unique identity became clear. I was suddenly aware of who I was and what I wanted to accomplish, both professionally and personally. Today the LifeSpider is my leading star. I don't do anything that is not in line with my LifeSpider. When I follow my Lifespider in my choices, decisions and actions everything turns out just right. My life goals feel tempting, my intentions and drive forces inspire me to continue. Everything that I do today has a meaning and feels extremely satisfying to me. I know that I will be successful in my life projects, today I am in the middle of my life's adventure." Karin Tydén,  Sweden TV producer for 16 years. Marketing, public relations and brand building for over 10 years. Today internationally certified hypnotherapist of the National Guild of Hypnotist (NGH).
xxx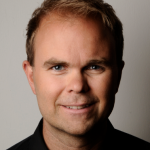 "Revolutionizing! I have followed the footsteps of Anthony Robbins, Jack Canfield and Brian Tracy. Also I have participated in seminars and workshops. Everywhere there is talk about "following your passion",and I have received many tools and exercises which can take you a long way. But LifeSpider System is the only one that has taken me all the way. Lifespider System is mind-blowing. It cuts though all layers of false self images, and brings out the voice and missions of the soul, and makes you proud of being you. There is a life before, and a life after. A true paradigm shift happens during the Spider coaching process. Life is never the same again."  Kristian is editor for the career pages in Metro Sweden, the largest daily newspaper in Sweden, and the largest free daily newspaper in the world. He is now  travel the world to carrying out one of his Life Project
xxx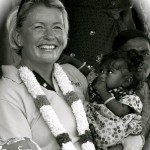 "The Life Spider has increased my understanding of both myself and my surroundings. I have been focusing on the right things in life that suits my essence, my personality. I do not have to waste time and energy on things that do not give anything back. I accomplish everything with with greater confidence because I know it's right when it suits into my LifeSpider. One of my six intentions in my LifeSpider includes the fact that " to save lives" so thanks to LifeSpider System I have started a project (one among others) that extends over two years. The goal is to build a self-sufficient village in India. I have trained three ambassadors who will be the representative of this project in different ways." Sophie Loof 42. Mom to Stella 12 years and Vilda 6 years. Operates family enterprise the Partex Marking Systems and the Investment Company Nordfas Invest. She is also creator of soulbuddyapp.com Relaxations for kids.
xxx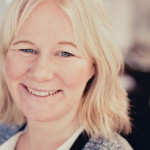 "The spider has outlined my full potential and has helped me express my essence in a clear and direct way. I use the spider to build future projects and success. No other tool has clearly stated what drives me and how I should utilize it. I use the spider at the crossroads I meet. It is easy to make the right choices when I have my life intentions in front of me. I am amazed how easy it was to draw and build the spider. I am convinced that the more people that find their spider, the better place the world will be. As a coach, Birgitta sees the core of me and enables me to develop in new and bigger ways. "  Ylva Beck, Johansson Sweden. Round The World sailor, Author and Motivational Speaker
xxx
"NOW is the time. "If I want someone to invest in me I should invest in someone else" so I did. Birgitta came to Malmoe and I received a phenomenal Life Coaching. This woman gave me one question at our first meeting and I found the answer. An answer I have pondered on since I was 3 years old … yes you red that right." Maria Simic Lazarevic, Certified Coach.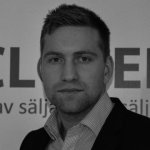 "Birgitta is incredibly skilled in her profession. She is a great inspirer for people who need the right strength and guidance to find their way in their lives. She is a very good listener and has a special ability to find ones unique qualities. Birgitta conveys how to take advantage of these qualities in a very instructive and confident manner. Being coached by Birgitta has been a privilege. She has helped me understand my strength and how to take advantage of this practically. Being coached by Birgitta is an inner journey, a journey that will give you the keys to your own unique wisdom. Let yourself be guided by Birgitta's unique skills, she will no doubt change your life and help you to achieve your full potential!"  ROBERT CONZATO, Behavioral Scientist and Founder of Your Improvement.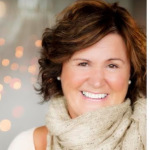 "Brigitta is a passionated and a creative force, highly dedicated to raise human consciousness into its full potential. She is fun and inspiring and are able to make the most out of it, whatever she focuses on." BRITT BJORGARD, Leadership Coach & Consultant
xxxx
xxxx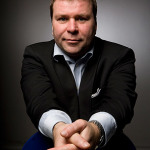 "Birgitta has a naturally ability to transmit her energy to the audience." STEFAN LINDSTROM, a sought after international speaker on the management circuit.
xxx
xxx
xxxx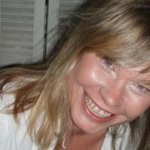 "Birgitta make you open your eyes to your own abilities. Let you understand the quality of what you already have. LifeSpider concept is one of the best ways for personal development." ASA LINDSTEDT, System Developer – Asa Lindstedt Consulting
xxx
xxx
xxx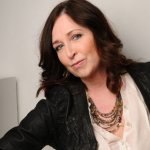 "Birgitta has enormous power and energy in her performance. A presence where you can see that she get back what she conveys from some higher dimension. She is also a spontaneous, fun person who dares to 'take risks' and offer generously on herself."AGNETA JONSSON, Owner of Vitality a communication agency specialized in healthcare and pharmaceuticals.
xxx
xxx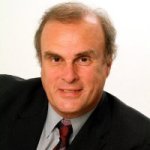 "Birgitta has a fantastic ability to transfer not only the true spirit and content of coaching but also her own deep commitment and motivation to personal growth! Highly inspiring!" KURT HADEGARD, Ow. and Executive Advisor at Hardegard & Co
xxx
xxx
xxx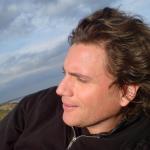 "On a course Birgitta was running in 2004 that I was attending, she took me aside and said something that changed, not only how I looked at myself, but my direction in business, totally. Birgitta has strong intuition and the courage to speak it. For that I´m not only grateful to her, I´m also encouraged and inspired to pass it on. I would strongly recommend Birgitta for anyone who wants new perspective in life and in business." PHILIP DIAB, KickAss Coach, Serial Entrepreneur
xxx
xxx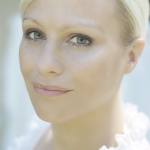 "Emotional Jackass, yes thank you! I will lift my hat off to your horrors that lead to such a peace in my soul. Absolutely wonderful! Birgitta you rock! Thank you for burying me alive.  I was left in ruin which now has been built up stone by stone. I will come to you and drinking champagne." ERIKA WIKTORIN, Owner of Victory Life Style, stage, theater teacher, makeup artist, project manager, photographer and now one of the first Lifespider Coaches in the world.
xxx
xxx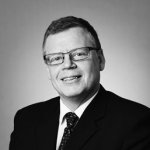 "Good presentation, pace and thought-provoking examples. Birgitta has a very pleasant and approach and inspired strong confidence. Overall a very good lecture." CHRISTER OLSEN, Manager and company lawyer at the Swedish Federation of Allotment Gardening
xxx
xxx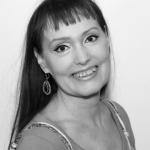 "Birgitta is a brilliant teacher and coach. She is powerful, incredibly knowledgeable with a supportive spirit. She is charismatic and straight forward  with a delightful humor. Birgittas' training is filled with exciting content, magic discussions and a rare cohesion in the group. I feel grateful to the existence which brought LifeSpider System to me." ALICE HARTMAN, photo model in Prag, Language Teacher at high school in Sweden and now LifeSpider System Master Mentor.
xxx
xxx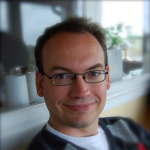 "Birgitta is a very passionate and powerful person. Her presence is strong and very much tangible when she is giving lectures or delivering workshops. Every time I participate in an event hosted by Birgitta there is at least one and usually at least three or four times where I think "I got it" and she delivers a completely new angle that once again makes my head spin (with delight)." FREDRIK ALM Social Media Manager at Elektron Music Machines.
XXX
XXX