EXPAND YOU UNIVERSAL IMPACT
FREE E-BOOK! DOWNLOAD AND BE READY FOR A CHANGE
For generations we have built up our assumptions about what is right and wrong. We have learned that we need to refrain from things instead of choosing to get everything we desire.
---
The authentic stories in Free Birds Fly makes you irritatingly aware of how your old assumptions and negative feelings prevent you from living the life you've always dreamed of. The duck pond that is described here is place that restricts you because you want to do something other than what exists around you.
---
When you discover what is really going on, you can make a conscious decision to stay in the pond, change pond, or take off and fly with the free birds…
---
ARE YOU AN INDIGO PERSON?
---
Indigo People are highly evolved with an expanded consciousness, sensory awareness and are intuitive, creative thinkers. An Indigo thinks in a nonlinear way and they grasping the meaning and significance of information quickly. The characteristics of an Indigo is a great description about the new consciousness we are watching enter our world right now.
ADD MOVEMENT TO YOUR INDIVIDUAL FREQUENCY
The nature of the LifeSpiderSystem is based on the premise that everything is energy — that you are a being of energy vibrating at an individual frequency. Those Powerful Questions are directed for a certain condition to add movement in this energy field.
— WHAT IF YOU EXPECT BOTH THE KNOWN AND UNKNOWN?, Condition – Wholeness
LIFESPIDER SYSTEM WEB SHOP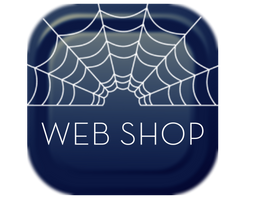 LIFESPIDER SYSTEMS™ 3 SECRETS THAT GUIDE YOU TO THE PURPOSE OF YOUR LIFE.
---
TESTIMONIALS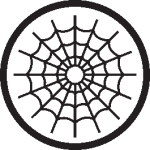 "LIFESPIDER SYSTEM IS MIND-BLOWING. IT BRINGS OUT THE VOICE OF THE SOUL AND MAKES YOU PROUD OF BEING YOU. "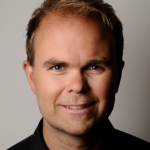 "I have followed the footsteps of Anthony Robbins, Jack Canfield and Brian Tracy. Everywhere there is talk about "following your passion", and I have received many tools and exercises which can take you a long way. But LifeSpider System is the only one that has taken me all the way. It cuts though all layers of false self images, and brings out the voice and missions of the soul, and makes you proud of being you. There is a life before, and a life after. A true paradigm shift happens. Life is never the same again." KRISTIAN BORGLUND. Former Journalist for Metro Sweden and now Digital Nomad travel the world to carrying out one of his Life Project.

---
"THANKS TO THE LIFESPIDER I HAVE STARTED THE 'HOME OF HOPE' IN Nepal"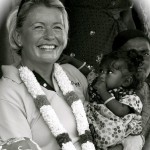 "I accomplish everything with with greater confidence because I know it's right when it suits into my LifeSpider. One of my six intentions in my LifeSpider includes the fact that " to save lives". So thanks to LifeSpider System I have started the a self-sufficient village in Nepal." SOPHIE LÖÖF. Operates family enterprise the Partex Marking Systems.

---
"BIRGITTA IS AN EMOTIONAL XX"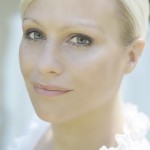 "Emotional XX, yes thank you! I will lift my hat off to your horrors that lead to such a peace in my soul. Absolutely wonderful! Birgitta you rock! Thank you for burying me alive. I was left in ruin which now has been built up stone by stone. I will come to you and drinking champagne with you. ERIKA WIKTORIN, stage, theater teacher, makeup artist, project manager, photographer and now four years later one of the first Lifespider Coaches in the world.

---
"I USE THE SPIDER TO BUILD FUTURE PROJECTS AND SUCCESS"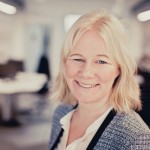 "The spider has outlined my full potential and has helped me express my essence in a clear and direct way. I use the spider to build future projects and success. No other tool has clearly stated what drives me and how I should utilize it. I use the spider at the crossroads I meet. It is easy to make the right choices when I have my life intentions in front of me. I am amazed how easy it was to draw and build the spider. I am convinced that the more people that find their spider, the better place the world will be."  YLVA BECK JOHANSSON. Round The World sailor, Author, Motivational Speaker.

---
"SHE WILL NO DOUBT CHANGE YOUR LIFE"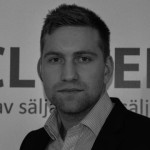 "Birgitta is incredibly skilled in her profession. She is a great inspirer for people who need the right strength and guidance to find their way in their lives. She is a very good listener and has a special ability to find ones unique qualities. Birgitta conveys how to take advantage of these qualities in a very instructive and confident manner. Being coached by Birgitta has been a privilege. She has helped me understand my strength and how to take advantage of this practically. Being coached by Birgitta is an inner journey, a journey that will give you the keys to your own unique wisdom. Let yourself be guided by Birgitta's unique skills, she will no doubt change your life and help you to achieve your full potential!"  ROBERT CONZATO, Behavioral Scientist and Founder of Your Improvement.

---
"WITH THE LIFESPIDER MY UNIQUE IDENTITY BECAME CLEAR"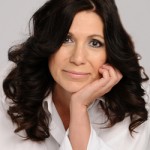 ""With the LifeSpider my unique identity became clear. I was suddenly aware of who I was and what I wanted to accomplish, both professionally and personally. Today the LifeSpider is my leading star. I don't do anything that is not in line with my LifeSpider. When I follow my Lifespider in my choices, decisions and actions everything turns out just right. My life goals feel tempting, my intentions and drive forces inspire me to continue. Everything that I do today has a meaning and feels extremely satisfying to me. I know that I will be successful in my life projects, today I am in the middle of my life's adventure." Birgitta's foremost strength is her amazing intuition and skill to navigate past all the pitfalls and find your core. I have been through some very talented coaches, but none of them have had the radar or skill that Birgitta has. No matter how I got tangled and lost in myself, always found the thread and even got me to find it. The fact that she is fast and has lots of humor, made the LifeSpider journey to one of my best experiences. I have to thank her for I changed direction in life and am now in full speed towards one of my life goals, to eliminate the "bad guys. For me, Birgitta the coaches Michelangelo." KARIN TYDÉN, TV producer, public relations and brand building. Today certified hypnotherapist of the National Guild of Hypnotist (NGH).

---
"SHE TRANSMIT HER ENERGY"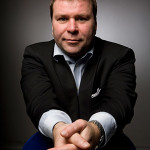 "Birgitta has a naturally ability to transmit her energy to the audience."  STEFAN LINDSTROM, a sought after international speaker on the management circuit.